The launch of the forensic DNA laboratory at the Medical Research Institute (MWI) was held on December 17, 2012 in the presence of the entire judicial top. Prof. Dr. Malti R. Adhin, head of the forensic DNA lab, gave a presentation and a guided tour. The entire process of categorization of the traces, isolating DNA, quantifying and multiplying the DNA (using the Polymerase Chain Reaction PCR technology) and finally the DNA profiling/analysis is now conducted in Suriname.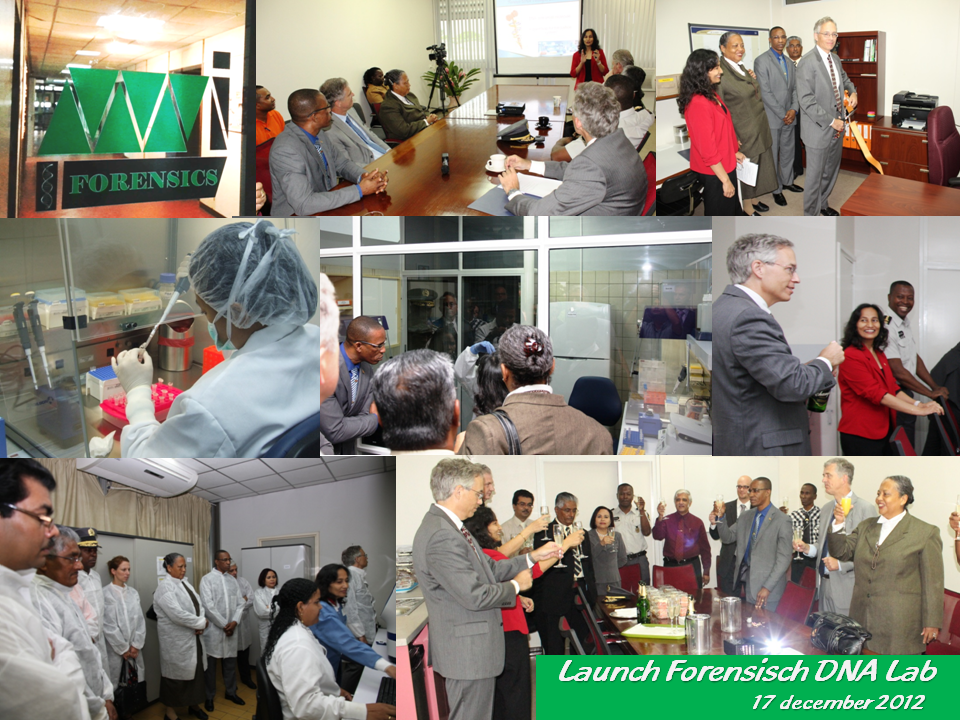 During the toast, several speakers indicated that they were impressed with the performance of the laboratory, and have stressed the importance of a Surinamese forensic DNA laboratory. Minister Edward Belfort also expressed his gratitude to the Dutch delegate and the US Ambassador for their support. He also congratulated the Medical Research Institute, especially Prof. Dr. Malti Adhin and the entire community with this milestone for the Surinamese justice.
With the introduction of forensic DNA testing, the Surinamese judicial authorities now have an extremely powerful tool for their line of reasoning.